To recap the events, award ceremonies, and inaugurations of our June 2022 Board of Governors meeting, we issued a special edition of our English newsletter, "Technion LIVE"
To recap the events, award ceremonies, and inaugurations of our June 2022 Board of Governors meeting, we issued a special edition of our English newsletter, "Technion LIVE."
After more than two years of disruptive pandemic, we were delighted to host our board of governors meeting on campus. Entitled "Science & Innovation for a Sustainable Future," the weeklong event featured an exclusive tech summit, kickoff of the Technion's centennial celebrations, meetings with students and faculty, as well as off-campus tours.
To read all about it, check out the June edition of our e-newsletter, Technion LIVE.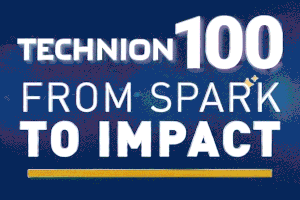 To subscribe, click here; past issues of our e-newsletter can be found here.
Our 2022 President's Report is available online, here.